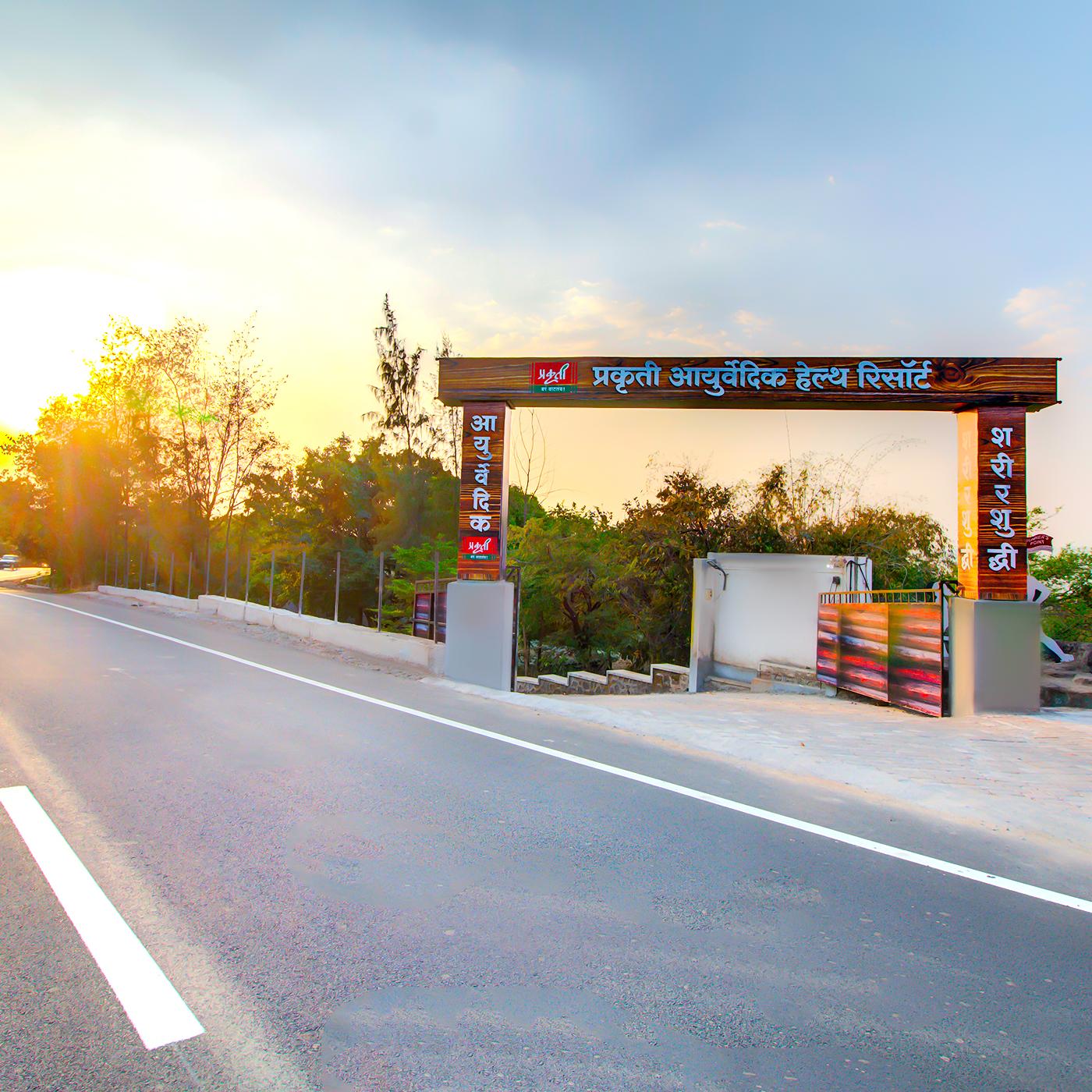 Situated atop picturesque hilly terrains of Yavateshwar near Satara, Prakruti Ayurvedic Health Resort is famous for the best Ayurveda based healthcare, nursing, scientific Panchakarma treatment, courteous approach and commitment. 

The idea of setting up such an exquisite wellness center amidst the enchanting mountain ranges of Satara was conceived and realized by Dr. Suyog Dandekar, who is regarded for his astonishing acumen in the  naad-chikitsa & nadi-parkisha.  Prakruti stands out on the strength of his thorough knowledge in Ayurvedic Medical Science, scientifically administered Panchakarma therapies and 'birth-date based' medical treatment.

Prakruti is not only for those who are seeking proper treatment and relief from their health disorders.  Hundreds of healthy men and women, celebrities from different places across India  and  overseas visit us to get new vigor and vitality in the healthy environs of Prakruti.    

We organize special ʺMedi-Toursʺ to the surrounding scenic places like Kaas lake, Bamnoli, Wai, Aundh  and to the hill-stations like Panchgani & Mahableshwar and to the historical forts like Pratapgad.   For the trekking lovers and fitness enthusiasts, we facilitate guided expeditions to Vasota, Ajinkyatara, Rayreshwar, Pandavgad and to many unexplored sites.