Benefits of Prakruti
13-15 treatments per person per day
About Prakruti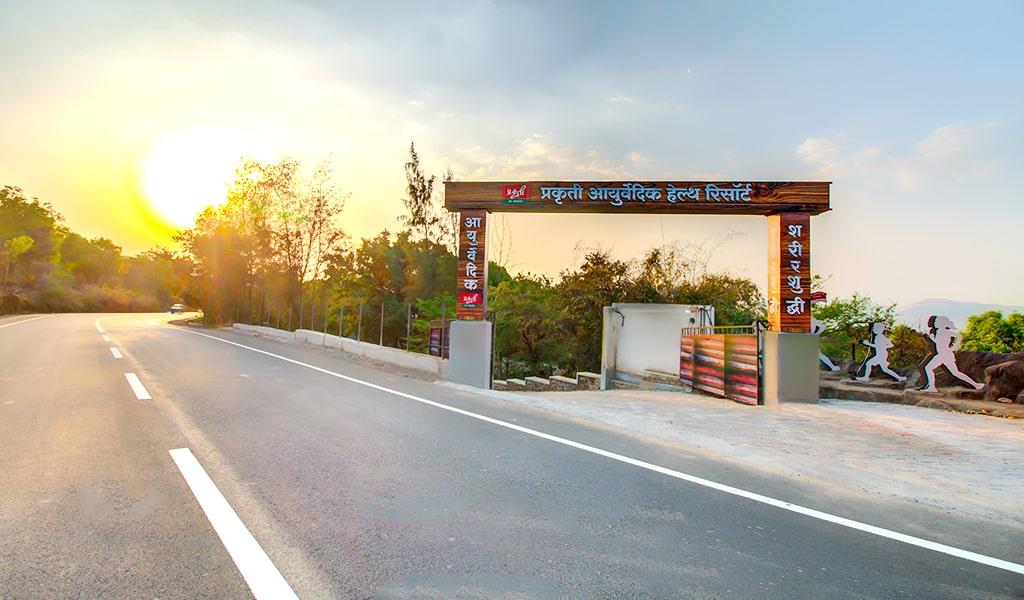 In this fast moving world, increasing pressure of career related challenges, socio-economic issues and life-threatening diseases have made our life totally overwrought.   Especially, the life in the urban world is mired with stressful environment, sedentary lifestyle and pollution.  This gradually accumulates toxins in our body, leading to various diseases, lifestyle disorders, depression and anxiety.   With the help of scientifically administered Panchakarmas specially planned according to birth-month of the patient, methodically designed diet plan,  yoga-pranayam & fitness regimen, lot of chronic ailments can be cured completely.  

But this needs to be learnt and practiced under the guidance of qualified and experienced Ayurveda practitioners, Panchakarma experts and seasoned yoga trainers.  It needs serene, unsullied environment full of pure natural energy. Prakruti Ayurvedic Health Resort fulfills all these prerequisites to perfection.
Read More
Diseases we treat
Prakruti Ayurvedic Research Health Centre!
Best Ayurvedic Health Resort & Centre in Satara & in the famous and traditional Ayurveda location: Satara in India. Ayurvedic Healing Village, Healing Village, Ayurveda Health Retreat, Ayurvedic Healing Destination, Health Retreat in Satara, Ayurveda Treatments in Satara, Ayurveda Health Retreat, Ayurvedic Retreat, Ayurveda Retreat, Holliday, Hospitality.
What People Say
Very good experience
Hemangini Potnis
2022-05-23
Arogya karta pratek vyaktila satat jagruk rahn garjeche asete,tya karta yogya ayogya prakek vyktila kay ahe?tyache yogya balance advice prakruti resort madhe mila .pratekani ha fayda ghyava
Himangi Deshmukh
2022-05-22
प्रकृतीत येऊन मला 7 दिवस झाले.माझ्यासाठी हा अनुभव अतिशय आगळा वेगळा होता. पंचकर्म मी छान अनुभवली. सर्वच थेरपिस्ट आणि स्टाफ,डॉक्टर्स चांगले आहेत. जेवण उत्तम होते. एकंदर माझा आली.
Good experience
Sarala Gadekar
2022-05-22
Feeling very very fresh, much more relief from back ache and knees pain, it's all due to the staff which are doing their job for therapist
Good Facility with experience and good hardworking staff. I got the benefit.
We are very satisfied with the 2 days stay at Dr.Dandekar's Prakruti Health Resort. Would like to visit again. Thank you. Sagar Damle Pune.
खुप चांगला अनुभव होता आजच्या धकाधकीच्या धावपळीतुन वेळ काढलाच पाहीजे आपल्यासाठी आपल्या शरीरासाठी दोन दिवसात शरीरशुध्दी करीता खुप चांगली कर्म करण्यात आली जसं की कर्णपुरम, नस्य, बस्ती, वेगवेगळ्या प्रकारची तेल लावून केलेला शरीराचा मसाज असो खुप चांगल्या प्रकाराने करण्यात आले पण त्याकरीता दोन दिवसाचा वेळ खुप कमी आहे आाणि. महत्त्वाचे म्हणजे इथ मिळणारी आपलेपणाची वागणुक व आदर सर्व खुप छान या करीता डॅाक्टर सुयोग दांडेकरांचे खुप खुप धन्यवाद
Prakruti resort really good..it helps us to timprove physical growth. Staff's are so supportive.Better quality food.And mess service also good and fast.Rooms are clean on daily basis. The surrounding was so beautiful. Thank you so much!
Abhijit Bhosale
2022-05-16
Treatment and service is very good. Nice experience.